Gallery of Tinni's Favourite Volume Covers
Gallery of Tinni's Favourite Feature Articles
Gallery of Tinni's Favourite Zanpakutos
Gin x Rangiku
Dear Kubo,
I know that you said that you envied Gin because he was popular with the ladies and I also know that you have a crush on Rangiku but did you really have to take Gin away from Rangiku and all the ladies of the world?
-Tinni

Bleach Posters
One of my Bleach related hobbies is to make posters. They are not all humorous but I do try to be funny when I can. The ones below are some of my favourites. All my posters can be found at [1].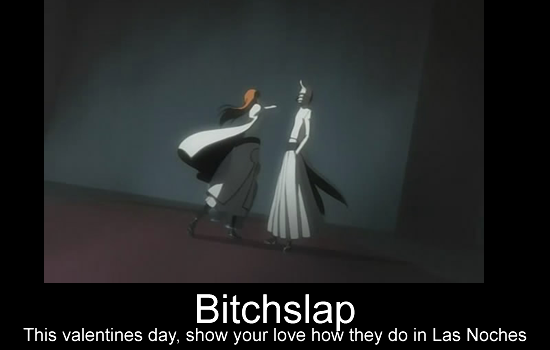 Community content is available under
CC-BY-SA
unless otherwise noted.