Jump Force
Developer
Spike Chunsoft
Publisher
Bandai Namco Entertainment
Release
February 14, 2019 (EU/US)[1]
Genre
Action-Adventure
Jump Force is a crossover action-adventure video game published by Bandai Namco for PlayStation 4, PC and Xbox One.[2] The game was released worldwide on February 15, 2019.
Premise
When the real world collides with many of the Shōnen Jump universes, humanity is invaded by the "Venoms", an army of mind-controlled villains lead by Kane and Galena. In order to fight back, many heroes are recruited to join the "Jump Force" under the leadership of Director Glover and his A.I. partner Navigator. But a suspicious figure is using both the Jump Force and the Venoms as an attempt to gain a mysterious artifact and merge all worlds into one.[3]
Gameplay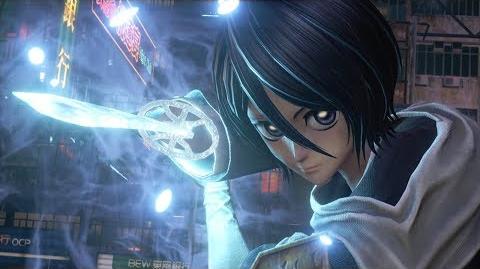 The game features 3 versus 3 tag-team combat.[4]

Characters
DLC Characters
Non-Playable Characters
Original Characters
These characters were exclusively designed by Akira Toriyama for a debut in Jump Force.[6]
Stages
References
Community content is available under
CC-BY-SA
unless otherwise noted.