Hello and welcome to the Bleach Wiki, a wiki dedicated to the Bleach series by Tite Kubo! We hope you enjoy your stay and help us by making new pages or contributing to the existing 2,401 pages we have here on the wiki!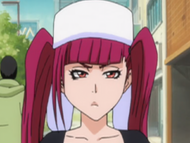 Riruka Dokugamine is a Human who can use Fullbring. She is a member of an organization of Fullbringers known as Xcution.
Talkative, short tempered and uncompromising, she initially appears questioning Kūgo Ginjō about his progress in recruiting Ichigo Kurosaki. She later aids Ichigo in his efforts to gain Fullbring by using her Dollhouse ability to miniaturize him and have him fight other shrunken opponents. After Kūgo steals Ichigo's Fullbring and gives its power to Riruka, she takes on Rukia Kuchiki and uses her enhanced powers to gain the upper hand against the Shinigami lieutenant.
Main article: Riruka Dokugamine
"Just now, did you feel...despair? Can it be you truly felt despair? Really? What was that? Maybe I misheard? I'm afraid I can't hear you. Let me take a better look at your face! Because it couldn't possibly be, now, could it? You, who lectured me about what it means to be a scientist! The very thought of it is preposterous. A mere artificial life-form dying? What part of that warrants despair? You remember what you said to me, don't you? To a scientist, perfection is worthless. Perfection is despair. You detest perfection. Correct? If she has died, then that is wonderful! She died because she was not perfect! Her death represents an opportunity to create something still greater! That should be your reaction, should it not...?" - A hallucination of Szayelaporro Granz to Mayuri in chapter 643.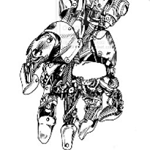 We have a NEW Featured User. It's Kman111 who has been here since 2015. He is usually seen reverting vandalism or bad, policy breaking edits along with other work including grammar work. He's relatively new but has made a big impression on us and the site as a whole. Check out what he has to say here where the team interviews him!
If you see this, your JavaScript might be disabled or DiscordIntegrator plugin isn't working. If the latter, please contact a wiki administrator.

Which would you most like to see?

 
Community content is available under
CC-BY-SA
unless otherwise noted.