Hello and welcome to the Bleach Wiki, a wiki dedicated to the Bleach series by Tite Kubo! We hope you enjoy your stay and help us by making new pages and/or contributing to the existing 2,553 pages we have here on the wiki!
The Soul King is the lynchpin of existence who regulates the flow of souls and keeps it from destabilizing the realms, as well as the father of Yhwach.
During the Wandenreich's second invasion of Soul Society, Yhwach ascends to the palace and, after he and his Schutzstaffel defeat the Royal Guard, stabs the Soul King in the chest. Soon, Ichigo Kurosaki and his friends confront Yhwach, but he merely tricks Ichigo into cutting the Soul King in half, which begins destabilizing the worlds. However, Jūshirō Ukitake, through the process of Kamikake, manages to stabilize the Soul King with Mimihagi, his right hand, buying Ichigo and the others some time to fight Yhwach. Unfortunately, Uryū Ishida gives Yhwach the opportunity to absorb Mimihagi and its powers for himself, which causes the destruction of the realms to begin anew, and Yhwach soon dissolves into a mass of black creatures that Jugram Haschwalth notes are the manifestation of the Soul King's unrestricted power, which had been sealed by the Shinigami.
Main article: Soul King
"All human beings have things that cause them to feel comfort, and things that cause them to feel fear. When they enter a place that causes them comfort, if questioned as to why they feel comfortable there, they cannot form a clear answer, merely saying things such as 'because I do'. But when they enter a place that causes them fear, even the dullest of fools can identify the causes of that fear. Darkness, cold, height, confinement, pain, contamination. People can list any number of reasons to be afraid. This is because at the most fundamental level, 'comfort' leads to 'life', whilst 'fear' leads to 'death'. While people cannot give a clear answer why they want to live, they can give any number of answers why they do not wish to die. This does not only apply to sentient beings with emotions. It is in the nature of all life to avoid death, and therefore, to avoid 'fear'. All living beings go through life for the purpose of evading fear. It is to better escape fear that they train themselves. It is to better escape fear that they grow and evolve. Thus, it is impossible to be unaffected by fear as long as you are alive." - Äs Nödt to Rukia Kuchiki in Chapter 567.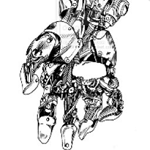 We have a NEW Featured User. It's Kman111 who has been here since 2015. He is usually seen reverting vandalism or bad, policy breaking edits along with other work including grammar work. He's relatively new but has made a big impression on us and the site as a whole. Check out what he has to say here where the team interviews him!
| | | |
| --- | --- | --- |
| If you see this, your JavaScript might be disabled or DiscordIntegrator plugin isn't working. If the latter, please contact a wiki administrator. | | Affiliated Wikis, Projects, and Channels |
Upcoming Anime Highlights