Hello and welcome to the Bleach Wiki, a wiki dedicated to the Bleach series by Tite Kubo! We hope you enjoy your stay and help us by making new pages or contributing to the existing 2,372 pages we have here on the wiki!
Rangiku Matsumoto is a Shinigami, the Lieutenant of the 10th Division of the Gotei 13, serving under Captain Tōshirō Hitsugaya.
Despite coming across as lazy and fun loving, she is a skilled fighter and intuitive when it comes to helping out her friends. Matsumoto plays an important role during the Ryoka Invasion, protecting an unconscious Momo Hinamori from being attacked by Rangiku's childhood friend Gin Ichimaru, and discovering the bodies of the Central 46 alongside her captain. She later appears in the Human World with a task force to help to fight the Arrancar Invasion. During the attack on the fake Karakura Town by Sōsuke Aizen's forces she takes on three Arrancar at once. While almost gaining the upper hand she loses ground in quick order but is helped with arrival of Hinamori. The two beat back the Arrancar only to be faced with their pet creature, Ayon, who with little effort defeats the two lieutenants. She returns to the battlefield against the Wandenreich, where she uses her abilities in concert with her captain to make a dangerous pairing.
Main article: Rangiku Matsumoto
"From the very beginning Ichigo has never changed. He has always been a firm, unchanging figure. While I and everyone else and even the ancient, stubborn ways of Soul Society itself have been changed utterly by his actions" - Rukia Kuchiki about Ichigo Kurosaki in chapter 476.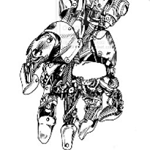 We have a NEW Featured User. It's Kman111 who has been here since 2015. He is usually seen reverting vandalism or bad, policy breaking edits along with other work including grammar work. He's relatively new but has made a big impression on us and the site as a whole. Check out what he has to say here where the team interviews him!
Spring Season 2019 Anime Wikis

TV Anime

TV (Multiseason)

ONA




OVA

Specials

Film