Hello and welcome to the Bleach Wiki, a wiki dedicated to the Bleach series by Tite Kubo! We hope you enjoy your stay and help us by making new pages or contributing to the existing 2,390 pages we have here on the wiki!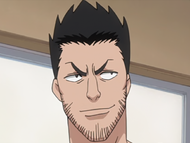 Isshin Kurosaki is a Shinigami and the father of the Substitute Shinigami Ichigo Kurosaki.
The seemingly comical happy go lucky father of Ichigo Kurosaki and head of the Kurosaki family, Isshin seems to be an average human with a small medical practice. In truth he is a Shinigami with some links to fellow Shinigami Kisuke Urahara and Quincy Ryūken Ishida. He just recently regained his Shinigami powers after 20 years and effortlessly gets vengeance on the Hollow turned Arrancar Grand Fisher who was responsible for the death of his wife Masaki. He keeps his true identity secret from his son until he ends up intervening in the fight between Ichigo and Sōsuke Aizen. He takes Aizen one on one while his son fights Gin Ichimaru and he turns out to be one of the few Shinigami to hold his own against Aizen alone until he is aided by the arrival of Urahara and Yoruichi Shihōin. Eventually he is defeated alongside the the others but only slightly as he manages to get Ichigo back in the right frame of mind so that he can finally take on Aizen.
Isshin then takes Ichigo to pursue Aizen and takes advantage of the time distortion of the Dangai Precipice World by using his own reiatsu to keep the tunnel stable so that his son can enter his inner world and learn the "Final Getsuga Tenshō" from his Zanpakutō spirit.
Main article: Isshin Kurosaki
"Listen. I'm only going to say this because you're the only one here to hear it. All this time, for almost as long as I can remember... decades at least, Rukia and I were separated by a distance so great, we couldn't even glimpse one another. But the one who brought us back together was you. That's why I decided. Whenever you found yourself unable to go on, I'd take you onward myself. Carry you if I had to. That's what I've done up to now, and I'll keep on doing it. Forever, until the day you die." - Renji Abarai to Ichigo Kurosaki in Chapter 682.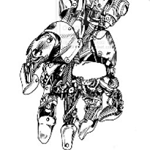 We have a NEW Featured User. It's Kman111 who has been here since 2015. He is usually seen reverting vandalism or bad, policy breaking edits along with other work including grammar work. He's relatively new but has made a big impression on us and the site as a whole. Check out what he has to say here where the team interviews him!
If you see this, your JavaScript might be disabled or DiscordIntegrator plugin isn't working. If the latter, please contact a wiki administrator.

Which would you most like to see?

 
Community content is available under
CC-BY-SA
unless otherwise noted.