Hello and welcome to the Bleach Wiki, a wiki dedicated to the Bleach series by Tite Kubo! We hope you enjoy your stay and help us by making new pages or contributing to the existing 2,365 pages we have here on the wiki!
Rōjūrō Ōtoribashi is the captain of the Third Division of the Gotei 13. During his initial tenure as captain over a hundred years ago, he is among those who fall victim to Sōsuke Aizen's experiments and becomes a Visored. He spends the next hundred years in the Human World where he eventually participates in the defense of Karakura Town from Aizen and his army.
Having returned to the Gotei 13 following Aizen's defeat, Rōjūrō plays a role in fending off the Wandenreich assault, most notably using his Bankai to fight Mask De Masculine.
Main article: Rōjūrō Ōtoribashi
"Do you really know enough to be able to answer my questions? No. You probably still don't even know a damn thing about your own family." -- Kūgo Ginjō to Ichigo Kurosaki in Chapter 427.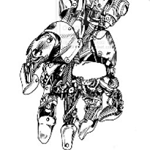 We have a NEW Featured User. It's Kman111 who has been here since 2015. He is usually seen reverting vandalism or bad, policy breaking edits along with other work including grammar work. He's relatively new but has made a big impression on us and the site as a whole. Check out what he has to say here where the team interviews him!
Which would you most like to see?