Hello and welcome to the Bleach Wiki, a wiki dedicated to the Bleach series by Tite Kubo! We hope you enjoy your stay and help us by making new pages or contributing to the existing 2,509 pages we have here on the wiki!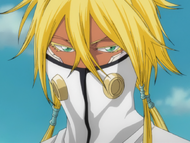 Tier Harribel is an Arrancar and the tercera Espada in Sōsuke Aizen's army. Her aspect of death is Sacrifice.
Harribel is a calm fighter and has a strong personality. She witness the battle that took place in Las Noches between Ichigo Kurosaki and fellow Espada Grimmjow Jaegerjaquez and remarked on how much it resembled a battle between two Espada. Harribel along with her Fracción (Apache, Mila-Rose and Sun-Sun) are part of the group of Arrancar that Sōsuke Aizen brings to invade Karakura Town, but when the rest of the Gotei 13 appear to hinder their efforts she engages in battle with Tōshirō Hitsugaya and his Visored allies.
Main article: Tier Harribel
"To create life, murder the King and take the seat of God for himself was his plan. Sōsuke Aizen. Truly, that man is the very embodiment of evil. However, be warned, Ichigo Kurosaki. The evil of the Quincy we now face will surely eclipse even his." - Senjumaru Shutara to Ichigo Kurosaki in chapter 519.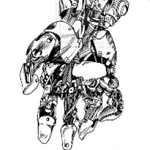 We have a NEW Featured User. It's Kman111 who has been here since 2015. He is usually seen reverting vandalism or bad, policy breaking edits along with other work including grammar work. He's relatively new but has made a big impression on us and the site as a whole. Check out what he has to say here where the team interviews him!
If you see this, your JavaScript might be disabled or DiscordIntegrator plugin isn't working. If the latter, please contact a wiki administrator.

Affiliated Wikis, Projects, and Channels
Upcoming Anime Highlights