Hello and welcome to the Bleach Wiki, a wiki dedicated to the Bleach series by Tite Kubo! We hope you enjoy your stay and help us by making new pages and/or contributing to the existing 2,515 pages we have here on the wiki!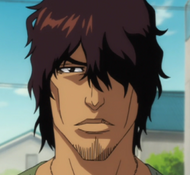 'Yasutora Sado is a Fullbringer residing in Karakura Town. Also know as Chad, he is a close friend of Ichigo Kurosaki.
A quiet man by nature, Sado frequently uses his impressive physical strength to his advantage, usually defending others. While protecting Karin Kurosaki from an attacking Hollow, Sado awakens his Fullbring powers, initially appearing in the form of an armored right arm. Throughout his subsequent training and battles he awakens more of this power, particularly when he accompanies Ichigo and Uryū Ishida to Hueco Mundo to rescue their friend Orihime Inoue. Having helped in the efforts to rescue Orihime and Rukia Kuchiki, Sado goes on to become involved in the shady Xcution organisation, a group of Fullbringers.
Main article: Yasutora Sado
"I order all captains to prepare for battle immediately. Their soldiers announced that war will start in five days, but how can we trust the words of the wicked cowards that made such a heinous raid on us? Make your preparations as quickly as you can. We will not let them have the first move again!" - Genryūsai Shigekuni Yamamoto, chapter 488.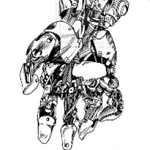 We have a NEW Featured User. It's Kman111 who has been here since 2015. He is usually seen reverting vandalism or bad, policy breaking edits along with other work including grammar work. He's relatively new but has made a big impression on us and the site as a whole. Check out what he has to say here where the team interviews him!
If you see this, your JavaScript might be disabled or DiscordIntegrator plugin isn't working. If the latter, please contact a wiki administrator.

Affiliated Wikis, Projects, and Channels
Upcoming Anime Highlights