Hello and welcome to the Bleach Wiki, a wiki dedicated to the Bleach series by Tite Kubo! We hope you enjoy your stay and help us by making new pages or contributing to the existing 2,369 pages we have here on the wiki!
Coyote Starrk is an Arrancar and the Primera Espada in Sōsuke Aizen's army. His aspect of death is Solitude.
Starrk is a laid-back Arrancar who dislikes fighting, but nevertheless follows Aizen's orders, capturing Orihime Inoue as she was being rescued and battling 8th Division captain Shunsui Kyōraku in the fake Karakura Town. After witnessing the Bankai release of two of the other captains present on the battlefield, Starrk calls for his other half Lilynette Gingerbuck and activates his Resurrección, merging himself and Lilynette in to a fierce fighting force that would take on multiple captain level opponents during the course of the battle.
Main article: Coyote Starrk
All creatures want to believe in something bigger than themselves. They cannot live without blind obedience. And to escape the pressure of that trust, those in whom faith is placed in turn look for someone higher than themselves. And then people in turn look for someone even stronger. That is how all kings are born. That is how all gods are born. -- Sōsuke Aizen to Shinji Hirako in Chapter 383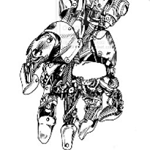 We have a NEW Featured User. It's Kman111 who has been here since 2015. He is usually seen reverting vandalism or bad, policy breaking edits along with other work including grammar work. He's relatively new but has made a big impression on us and the site as a whole. Check out what he has to say here where the team interviews him!
Which would you most like to see?