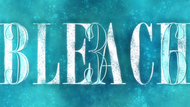 The anime adaptation of Tite Kubo's Bleach manga was produced by Studio Pierrot and directed by Noriyuki Abe, featuring music arranged by Shirō Sagisu. It began broadcasting in Japan on October 5, 2004, on TV Tokyo. It ceased broadcasting on March 27, 2012; a total of 366 episodes were aired before the anime concluded. However, it was announced on March 20th 2020 that the final arc of the manga would finally be animated and will begin airing at an unspecified date.
Content
The anime version of the story generally follows the manga quite closely, but diverges in some important aspects: in particular, seasons 4 and 5 (Bount arc), season 8 (The New Captain Shūsuke Amagai arc), season 12 and 13 (Zanpakutō Unknown Tales arc and Beast Swords arc) and season 15 (Gotei 13 Invading Army arc) are anime-only arcs, not written by Tite Kubo. Commonly called "filler" episodes, these anime-only arcs were necessitated by the anime's approximately weekly production schedule outpacing the manga, as the manga chapters need to be published before manga-based content can be animated. Roughly, each episode of the anime covers the equivalent of two to four chapters of the manga.
In addition to the regular series, the anime also comprises four movies and two OVAs.
Production
Episodes 1-167 were made and broadcast in 4:3, with episodes 168+ made and broadcast in 16:9 wide screen. The latter episodes of the anime were simulcast on Crunchyroll, and the English dubbed version aired on Adult Swim. The anime is still available on Crunchyroll as part of their archived library.
Production Studio: Studio Pierrot
TV Network: TV Tokyo
Main Cast
Appearance
Character
Japanese Voice
English Voice
Ichigo Kurosaki
Masakazu Morita
Johnny Yong Bosch
Rukia Kuchiki
Fumiko Orikasa
Michelle Ruff
Orihime Inoue
Yuki Matsuoka
Stephanie Sheh
Uryū Ishida
Noriaki Sugiyama
Derek Stephen Prince
Yasutora Sado
Hiroki Yasumoto
Marc Worden (Episode 2-79)


Jamieson Price (Episode 80+)

Kon
Mitsuaki Madono
Quinton Flynn
Isshin Kurosaki
Toshiyuki Morikawa
Patrick Seitz
Kisuke Urahara
Shinichirō Miki
Michael Lindsay (Episodes 4-214)


Doug Erholtz (Episodes 231+)

Yoruichi Shihōin
Satsuki Yukino


Shirō Saitō (cat form)

Wendee Lee


Terrence Stone (cat form)

Renji Abarai
Kentarō Itō
Wally Wingert
Byakuya Kuchiki
Ryōtarō Okiayu
Dan Woren
Kenpachi Zaraki
Fumihiko Tachiki
David Lodge (Ep 20 to 243)


Patrick Seitz (Ep 244+)

Tōshirō Hitsugaya
Romi Park
Steve Staley
Sōsuke Aizen
Shō Hayami
Kyle Hebert
Gin Ichimaru
Kōji Yusa
Doug Erholtz
Shunsui Kyōraku
Akio Ōtsuka
Steve Kramer
Mayuri Kurotsuchi
Ryūsei Nakao
Terrence Stone
Jūshirō Ukitake
Hideo Ishikawa
Liam O'Brien
Genryūsai Shigekuni Yamamoto
Masaaki Tsukada
Neil Kaplan
Suì-Fēng
Tomoko Kawakami (Ep 24-182),


Hōko Kuwashima (Ep 206+)

Karen Strassman
Retsu Unohana
Aya Hisakawa
Kate Higgins
Sajin Komamura
Tetsu Inada
Kim Strauss (Episodes 51-63),


J.B. Blanc (Episodes 99+)

Kensei Muguruma
Tomokazu Sugita
Dave Mallow
Shinji Hirako
Masaya Onosaka
Roger Craig Smith
Love Aikawa
Tetsu Inada
Travis Willingham
Rōjūrō Ōtoribashi
Shōto Kashii
Christopher Smith
Rangiku Matsumoto
Kaya Matsutani
Megan Hollingshead
Izuru Kira
Takahiro Sakurai
Grant George
Shūhei Hisagi
Katsuyuki Konishi
Steve Staley
Ikkaku Madarame
Nobuyuki Hiyama
Vic Mignogna
Nelliel Tu Odelschwanck
Tomoko Kaneda
Colleen O'Shaughnessey
Grimmjow Jaegerjaquez
Junichi Suwabe
David Vincent
Yammy Llargo
Kenji Nomura
Paul St. Peter
Ulquiorra Cifer
Daisuke Namikawa
Tony Oliver
Nnoitra Gilga
Nobutoshi Canna
Michael Sinterniklaas
Kūgo Ginjō
Hiroki Tōchi
Travis Willingham
Shūkurō Tsukishima
Daisuke Ono
Matthew Mercer
Jin Kariya
Tōru Ōkawa
Troy Baker
Shūsuke Amagai
Ken'yū Horiuchi
Joey Lotsko
Rurichiyo Kasumiōji
Reiko Takagi
Eden Riegel
Muramasa
Yūichi Nakamura
Jamieson Price
Nozomi Kujō
Hisako Kanemoto
Julie Ann Taylor
Kagerōza Inaba
Toshio Furukawa
Cam Clarke
See Also
References
Community content is available under
CC-BY-SA
unless otherwise noted.